How to Make and Cancel an Appointment
Digital Consultations
We are in unprecedented times due the Covid-19 pandemic. We wanted to thank all our patients, colleagues, volunteers and the organisations we work with for their continued support and incredibly hard work during in these difficult times. The outpouring of support for NHS and other Key Workers is wonderful and hugely appreciated by all of us.
Our team has had to change the way in which we work and deliver care to our patients. One of the key changes has been the use of digital or online consulting using a system called Engage Consult which is available via our Digital Consultations page.
Engage Consult is straightforward to use and it is easy to register for online. You can and should, where possible, use it to contact us about almost any issue. This includes ANY contact with a GP/Pharmacist/Nurse/Clinician/Reception Team/Administration query. It includes all new and ongoing conditions, medication queries, appointment requests or questions and queries about reports, paperwork and results. Naturally if your query is life-threatening or an emergency then you should call 999 or 111.
Benefits to using Engage Consult:
It is very simple and straightforward to use
Your query is usually answered very quickly
Using Engage Consult allows us to be as efficient and effective as possible in helping our patients during the Covid-19 pandemic
You don't need to wait on the telephone in a queue to get through
Your use of Engage Consult will free the phone lines for those with Urgent queries, those who are vulnerable and those who are unable to use online access.
For more information and to register please visit the Engage Consult page.
Engage Consult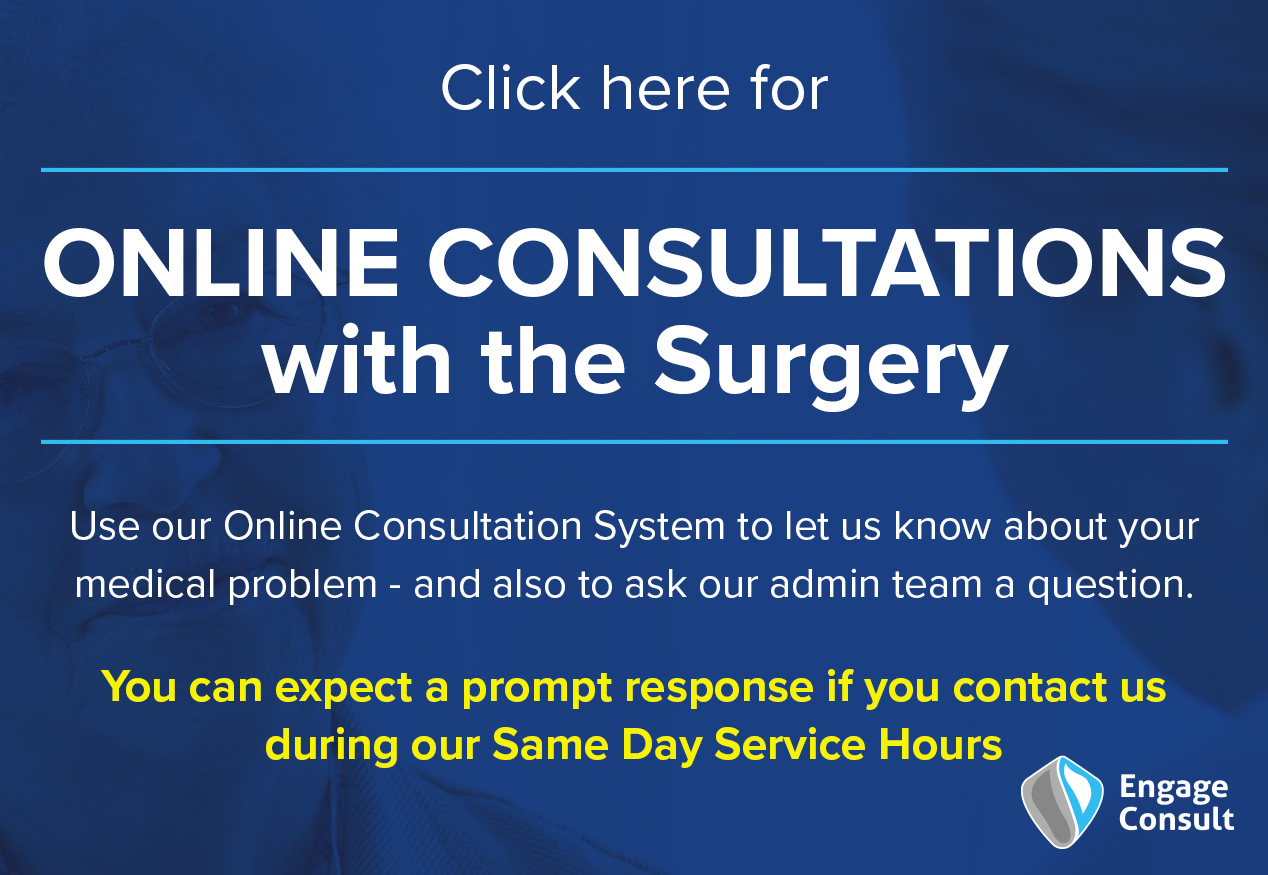 SystmOnline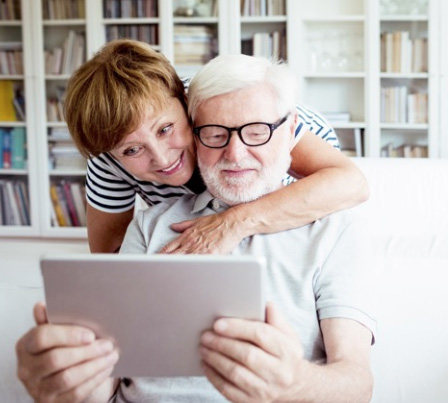 Doctors' telephone call backs are available to book via SystmOnline, these can be booked the NIGHT BEFORE from 6.30pm for the following day - meaning you can book in the evening without a long queue on the telephone each morning.
Here is a list of the other type of appointments that are available to book on-line:
NHS Health Checks
Routine Blood Tests
INR Appointments
Smears
Diabetes Annual Reviews
Chronic Heart Disease Appointments
Purple Clinics (for patients who have been informed they are part of this programme with more than one long term condition e.g. Hypertension, Asthma, CHD, COPD and CKD)
Smoking Cessation Clinic
Initial login details can be obtained from the Practice reception. A form of personal identification may be required.
Once you have registered to use the online services, you will have access to making future requests online including booking and cancelling appointments and ordering your next repeat prescription.
Problems booking online appointments?
Use the SystmOnline Support Centre before you call us.
Appointments
The new way to book an appointment is simply to ring on the day you wish to speak to a Doctor or a Nurse Practitioner.
Ring any time during our opening hours on 01733 240478 as there will always be telephone appointments available, whether your problem is urgent or routine.
Please don't rush to call before 9.00 am – we will not run out of appointments and calling later will ease our congested telephone system. Telephone consultations can also be booked via SystmOnline from 6.30 pm for the following day.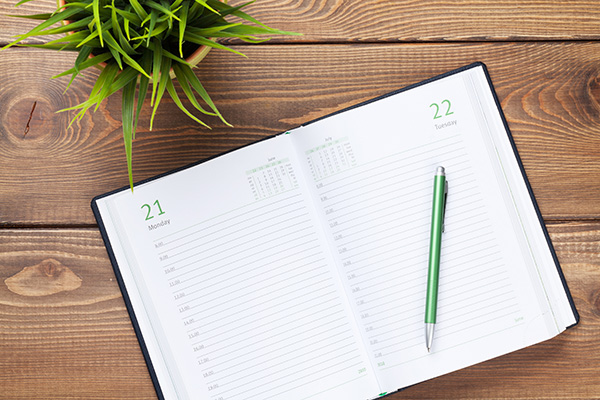 We guarantee that you will speak to a Doctor or Nurse Practitioner that day. It may even be possible to put your telephone call straight through to a Doctor or Nurse Practitioner. If you need or want to be seen you will be offered an appointment by a Doctor or a Nurse Practitioner the same day.
Treatment room appointments for dressings, injections, blood tests etc will continue to be booked in the old way and appointments will continue to be available in advance. We will also continue to offer a minor injuries service throughout the day to avoid Accident & Emergency attendances.
Our Practice Nurses deal with minor illnesses and trauma. Appointments are generally 10 minutes long and can be booked in advance. These appointments are also available to book online, in some cases at far as 10 weeks in advance. 
We are able to offer a limited number of appointments during extended surgery hours on Saturday mornings. Limited number of evening appointments during the weekdays are also available either at YGP or one of the neighbouring surgeries. Ideally, these slots are for people who find it difficult to attend the Practice during normal working hours and these are booked by the Doctors and Nurse Practitioners.
Patients who use the Community Car Service can be reassured that their needs will be met. They simply need to let the Doctor/Nurse Practitioner know that this is how they will be coming to the surgery.  If they need a surgery appointment the Doctor/Nurse Practitioner will make the necessary arrangements.
Click here for the bank holidays opening hours       UPCOMING BANK HOLIDAYS
Automated Answering Service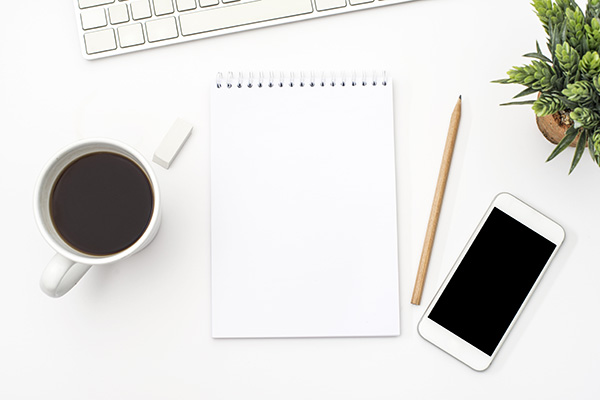 The Practice operates an automatic answering service, you will be asked to choose one of the following options:
Press 1 for Medical Emergencies or Health Care Professionals calling
Press 2 for Prescription Queries and Repeat Medication
Press 3* to book a Telephone Consultation with a Doctor or an Appointment
Press 4 to speak to the Administration Team
Press 5 to listen to the options again
For all other enquiries, you will be asked "to hold"
*Please note Appointment Line is open Monday to Friday from 08:00 to 12:00 and then 13:30 to 17:15
GP Hub
Can't get to the practice during opening hours?
Ask you GP reception for an appointment at the GP Hub.
If you wish to attend an appointment at the GP Hub, please be aware that you will need to consent to record sharing. Click here to go through to the GP Hub Website.