Reviews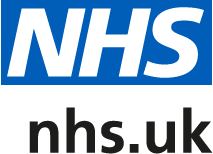 updated at 09:16pm on 27/03/2018
by Anonymous gave Lakeside Healthcare at Yaxley a rating of 5 stars
Superb Service
This is a classic story of how a surgery has evolved to serve people in the modern era. I hear stories of my work colleagues who have to wait 2 weeks for a GP appointment and with a slightly smug smile I tell them that I can be seen on the same day, every day.

If I phone or book a consultation online I am always able to speak to a Doctor, For most cases, you simply don't need to be seen physically therefore most issues can be dealt with, prescription sent through to local pharmacy and job sorted. For the times that I feel I should be seen physically I always am.

One small suggestion would be to offer the patient records online, the facility is there but obviously not activated.

Make no mistake, this is a 5 star service and I am very grateful that I live in an area where I am eligible to use it.
Visited in November 2017, Posted on 20 November 2017
by Anonymous gave Lakeside Healthcare at Yaxley a rating of 5 stars
Excellent service
I recently had a medical emergency, luckily my adult was with me at the time. He rang up the surgery and was asked to take me in straight away. The Dr was very kind and caring. A hospital appointment with a cardiologist was arranged for the following day. Tests and investigations are still ongoing. Well done Dto the doctor and thank you.
Visited in August 2017, Posted on 08 August 2017