LAKESIDE HEALTHCARE

  Lakeside Healthcare Group

Lakeside Healthcare is a new type of NHS general practice which builds upon and celebrates all that is great about traditional primary care services. We are local surgeries run by doctors, nurses and associated staff who know their patients and care deeply about the quality of health provided in their communities. We build upon this by investing in people, facilities and equipment to provide services that are more accessible, more convenient and more diverse within the local community. We work for our patients.​   

 
Reviews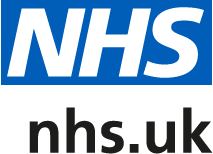 updated at 11:41am on 01/06/2020
by Alison Brown
Online services
I have used the online services a few times and found them an excellent way to communicate with the practice. I have used them for ordering medicines, making appointments (closed during COVID 19 pandemic) and particularly the emailing system. This is a great way to make sure you communicate what information you require from the GP. They have always responded quickly. This has happened even during the pandemic for which they seemed to be well organised to meet the very challenging situation. Thank you so much
Visited in March 2020, Posted on 28 March 2020
by Brian D gave Lakeside Healthcare at Yaxley a rating of 5 stars
Great surgery
Always manage to get a consultation call back within minutes and an appointment to see a doctor the same day.
Visited in August 2018, Posted on 21 August 2018